Primus AIR X / AIR 30 Blades - Set of 3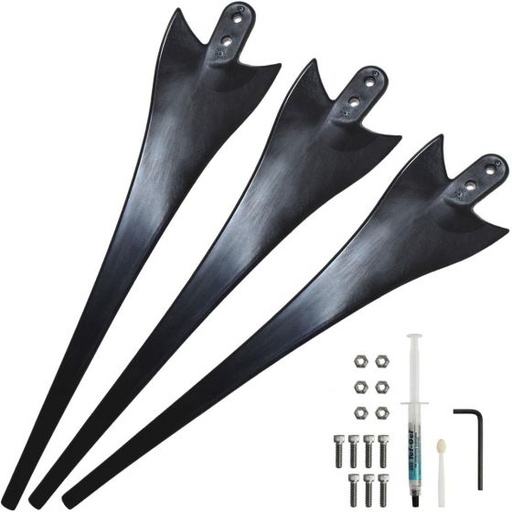 Primus AIR X / AIR 30 Blades - Set of 3
AIR 30 Replacement Spare Blades - Set of 3.

⇾ This blade set comes with bolts, washers, nuts & allen/hex key.
⇾ Suitable for AIR 30 and AIR X wind turbine models.
⇾ Not compatible with Air Breeze and AIR 40 wind turbines.

We also sell these blades separately, however it is recommended to replace all three blades at the same time to avoid an imbalance and associated vibration.

Brand

:

AIR by Primus Windpower
SKU

:

2-ARBL-101-01