Primus AIR Silent X Wind Turbine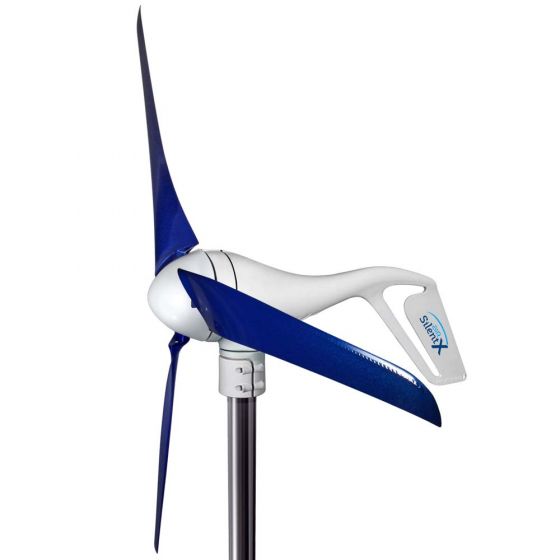 Primus AIR Silent X Wind Turbine
AIR Silent X Wind Turbine by Primus Windpower

The new AIR SILENT X from Primus Windpower combines the proven reliability of the AIR X Marine wind turbine, with the efficiency and low noise output of the AIR MAX carbon fibre blades.

Previously supplied with the Silentwind blue blades, Primus Windpower (USA) now offer this product with their new blue, white, grey AIR MAX blades, further improving efficiency and reducing noise output. The AIR X Marine has been around for many years and has proven itself time and time again by sailors around the globe.

Combining the reliability and ease of installation of the AIR X Marine with the efficiency of the AIR MAX carbon blades, makes the AIR SILENT X a top choice for yachtsmen and women who need a reliable and efficient form or renewable power.

AIR SILENT X Features:

➤ Quiet Operation
➤ Built-in Charge Controller - Easy to Install
➤ New AIR MAX Carbon Fibre Blue/White/Grey Blades
➤ Industry Leading 5 Year Warranty
➤ Easily Integrates with Solar PV

Mounting Pole:

The AIR range of wind turbines require a mounting pole of 48.0mm external diameter, this is a standard scaffold pole size tube.

For use on boats, the AIR turbines can be used with the Rutland 1200 Mounting Kit by adding a 4.0mm thick rubber sleeve insert.


Brand

:

AIR by Primus Windpower
SKU

:

1-ARSM-15-12 (12, 24, 48)