Primus AIR MAX Wind Turbine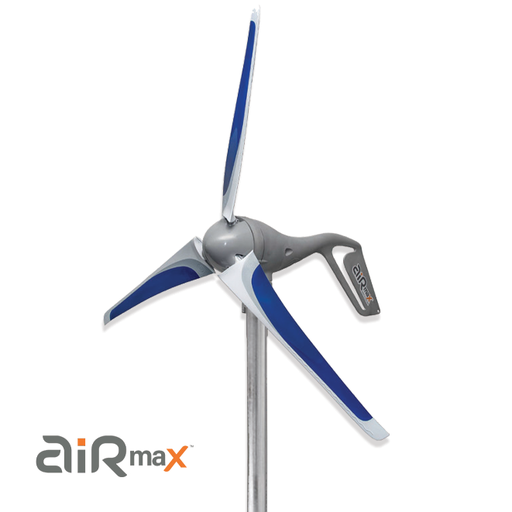 Primus AIR MAX Wind Turbine
AIR MAX Wind Turbine by Primus Windpower

The AIR MAX land wind turbine is the premier micro-wind turbine for land-based applications. It operates efficiently across a wide-range of wind speeds, providing energy for telecom, water pumping, lighting, SCADA, off-grid homes, or other low energy demand battery charging applications. The AIR MAX is ideal for pairing with solar in a HYBRID ENERGY SOLUTION to offset seasonal variation, delivering more consistent energy.

Built and backed by the worldwide leader in small wind, Primus Windpower, the AIR MAX stands up to the test as a world-class consumer energy solution.

➤ High-quality, third-party tested components for reliability and safety
➤ Advanced microprocessor technology for superior performance and high wind protection without mechanical braking.
➤ Fresh and innovative, with ultra-quiet carbon fiber multicolor "Spreco" blade-hub design.
➤ Lightweight footprint means simple and easy-to-install; integrated controller for plug-and-play operation
➤ Easily pair with a control panel for managing your wind energy.
➤ Produces up to 70 kWh per month in land-based, high wind applications.

Brand

:

AIR by Primus Windpower
SKU

:

1-ARSM-15-12 (12, 24, 48)