Primus AIR Breeze Wind Turbine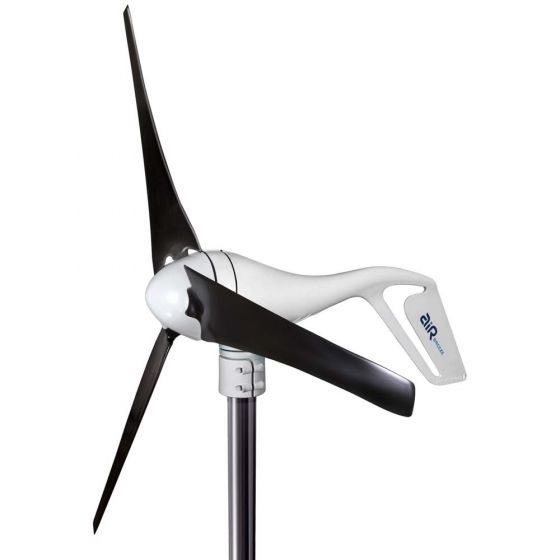 Primus AIR Breeze Wind Turbine
There are many micro-wind turbines on the market so it is important to choose the best one for your particular requirement.

The AIR wind turbines are well trusted for reliability with over 150,000 AIR wind turbines installed over the last 20 years. The AIR Breeze constantly receives positive reviews from sailors, including a recommendation as the best high energy output turbine from Yachting Monthly.

The AIR Breeze marine wind generator has a corrosion-resistant finish with a marine grade O-ring seal and stainless steel fasteners, making it ideal for use:

➤ On yachts
➤ For off-grid applications in coastal areas (e.g. for telecommunications or road signage applications)

The AIR range of wind turbines are probably the quickest and easiest turbines to install. Having a built-in charge regulator means you simply connect the turbine directly to the battery bank without having to wire in an external charge controller or dump load. (Full wiring diagrams are show in the manuals).

Also this AIR Breeze wind turbine comes with an amazing 5 year limited warranty combined with our excellent after-sales support.

Features:
➤ Quick Installation
➤ Lightweight at only 5.9kg - ideal for racing yachts where weight is at a premium.
➤ Integrated controller making it quick and easy to install with no need to purchase separate dump loads or charge controllers.
➤ Stop switch included
➤ 160W Rated Power
➤ Works in light winds (producing energy from as low as 3.1 m/s (7mph) winds)
➤ Quiet operation due to the special design of the blades, an even quieter carbon blade upgrade option is also available
➤ Easy to use with solar panels for hybrid systems

Mounting Pole:
The AIR range of wind turbines require a mounting pole of 48.0mm external diameter, this is a standard scaffold pole size tube. (For use on boats, the AIR turbines can be used with the Rutland 1200 Mounting Kit by adding a 4.0mm thick rubber sleeve insert)


Note: Although rated at only 160W the AIR Breeze and AIR 40 will produce approximately the same KWH power over a specific time as a 300-400W rated unit. This is because they are designed to produce power at the average wind range of 10-15mph and not just in strong winds. So over a month the unit will probably put out more KWH than some higher power 'rated' turbines that need stronger winds to operate. Again you need to think carefully about which turbine model will best suit your purpose.

Brand

:

AIR by Primus Windpower
SKU

:

1-AR40-10- (12, 24, 48)