Primus AIR 40 Wind Turbine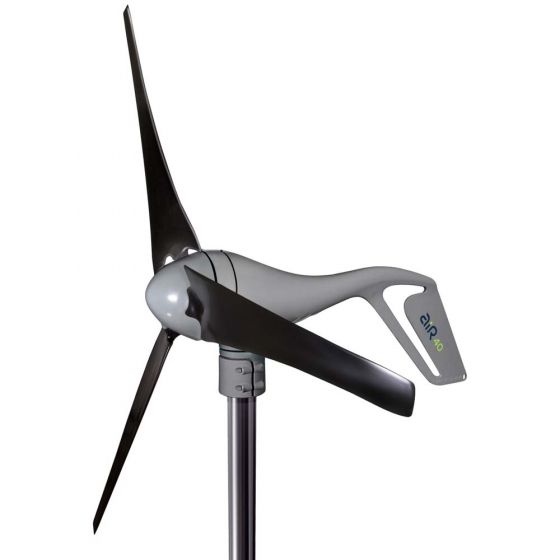 Primus AIR 40 Wind Turbine
AIR 40 Wind Turbine by Primus Windpower

The AIR 40 wind turbine is perfect for small battery-charging applications such as providing power for remote homes; telecommunication projects; industrial applications; lighting and more. Also, the AIR 40 is an ideal turbine for hybrid systems with solar PV to offset those cloudy or wintry periods.

Why should you buy an AIR 40 wind turbine?

⇾ It delivers affordable and reliable power from a worldwide leader in small wind power
⇾ It has a power output of approx. 40 kWh/ month at average wind speeds of 5.5 m/s (12 mph)
⇾ Its integrated microprocessor-based smart controller eliminates the need for an external charge controller or dump load
⇾ It is lightweight (under 6kg) and easy to install
⇾ Its composite blades are designed for durability, plus optimum wind capture with quiet operation in low to moderate wind regimes
⇾ Available in 12V, 24V and 48V versions
⇾ It has an industry leading 5-year warranty

The AIR 40 is for use in non-corrosive environments, so if the turbine is to be installed near the coast, then we recommend the AIR Breeze wind turbine as is has an anti-saltwater corrosion coating. Primus Windpower's AIR 30 and AIR X Marine wind turbines are more suitable for high wind locations.


Note: Although rated at only 160W, the AIR Breeze and AIR 40 will produce approximately the same KWH power over a specific time as a 300-400W rated unit. This is because they are designed to produce power at the average wind range of 10-15mph and not just in strong winds. So, over a month the unit will probably put out more KWH than some higher power 'rated' turbines that need stronger winds to operate. We advise you to think carefully about which turbine model will best suit your purpose.

Brand

:

AIR by Primus Windpower
SKU

:

1-AR40-10- (12, 24, 48)