Primus AIR 30 Wind Turbine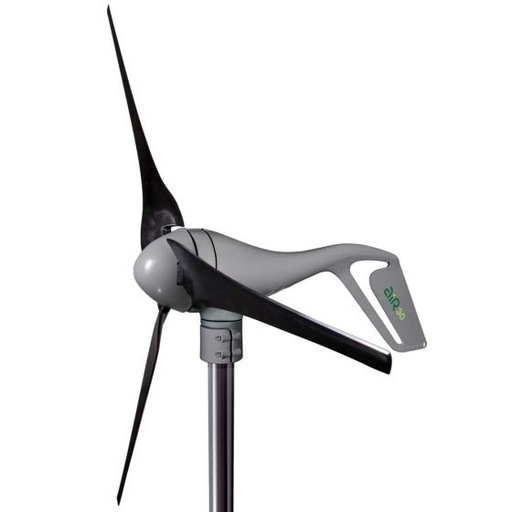 Primus AIR 30 Wind Turbine
AIR 30 Wind Turbine by Primus Windpower

The AIR 30 wind turbine is ideal for supplying energy to off-grid land-based applications in high wind locations. For noise sensitive, medium to high wind locations, the AIR MAX carbon fibre blade upgrade option is recommended.

AIR 30 Features:
➤ Lightweight (under 6kg) and easy to install.
➤ Robust design to withstand most high wind environments.
➤ Advanced microprocessor for reliable energy production and high wind protection. This integrated controller eliminates the need for separate dump loads or charge controllers.
➤ Generates approx. 30 kWh of energy a month at 21 km/h (5.8m/s).
➤ Ideal to use with solar panels for hybrid systems.
➤ Amazing 5-year limited warranty.

AIR wind turbines have proven reliability worldwide with over 150,000 units installed globally since 1995.

For locations with lower wind speeds (or where quieter operation is important), we recommend the AIR 40 wind turbine as this is designed to produce power at the average wind range of 15-24 km/h.

If you intend to use your wind generator in a marine environment then we recommend the AIR Breeze or AIR X Marine models.


Brand

:

AIR by Primus Windpower
SKU

:

1-AR30-10- (12, 24, 48)